Cyber Monday Super Sale
Buy a freebeat bike today during our blowout Cyber Monday Super Sale! These deals won't last long!
Product Warranty

Free Shipping

Customer Service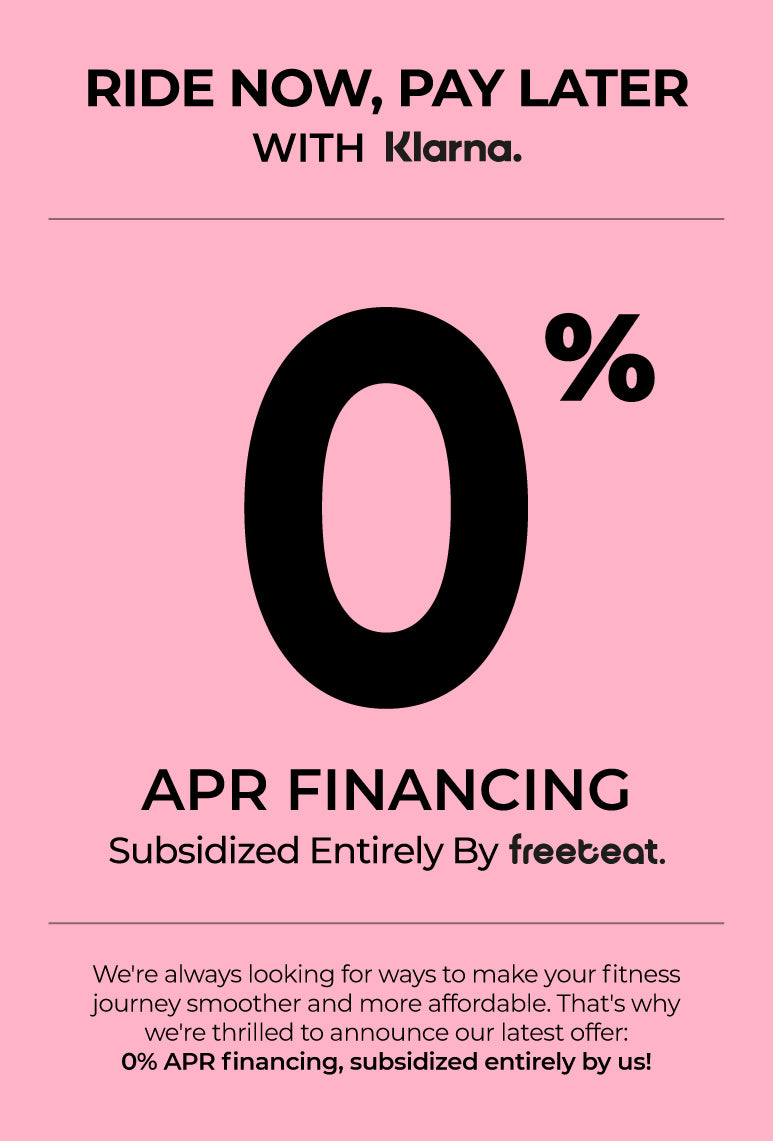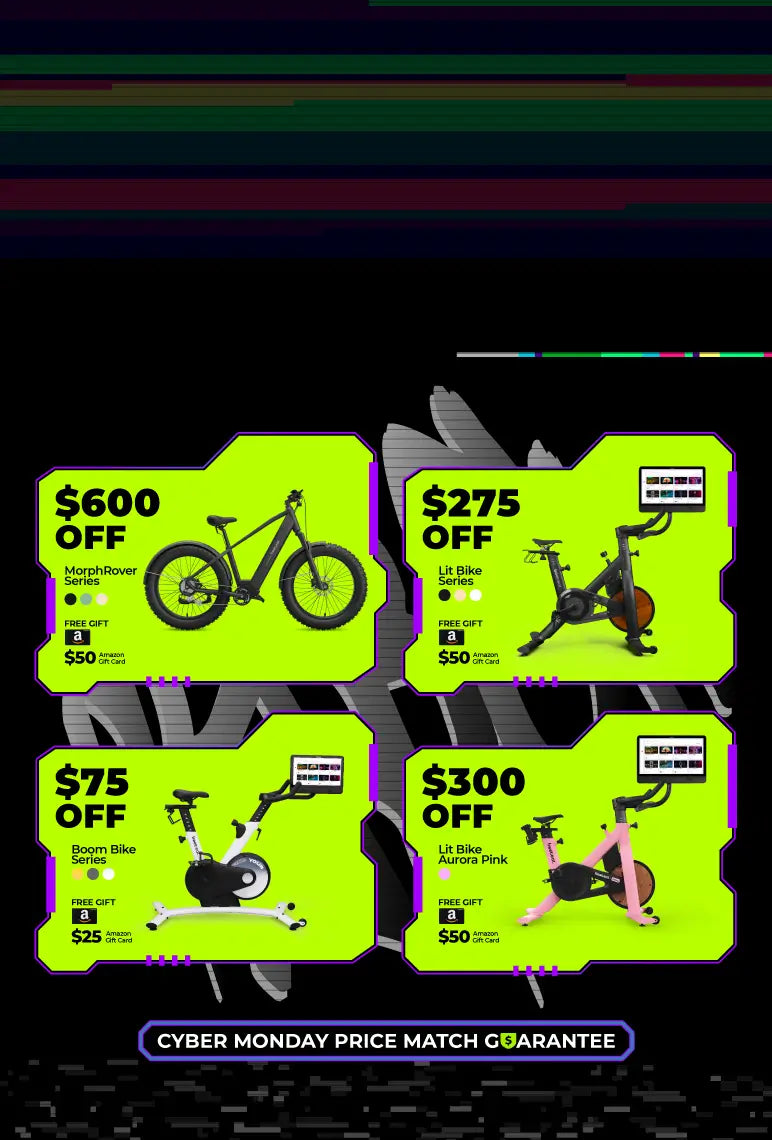 CYBER MONDAY SUPER SALE
EXTRA FREE GIFTS
With Every Bike Purchase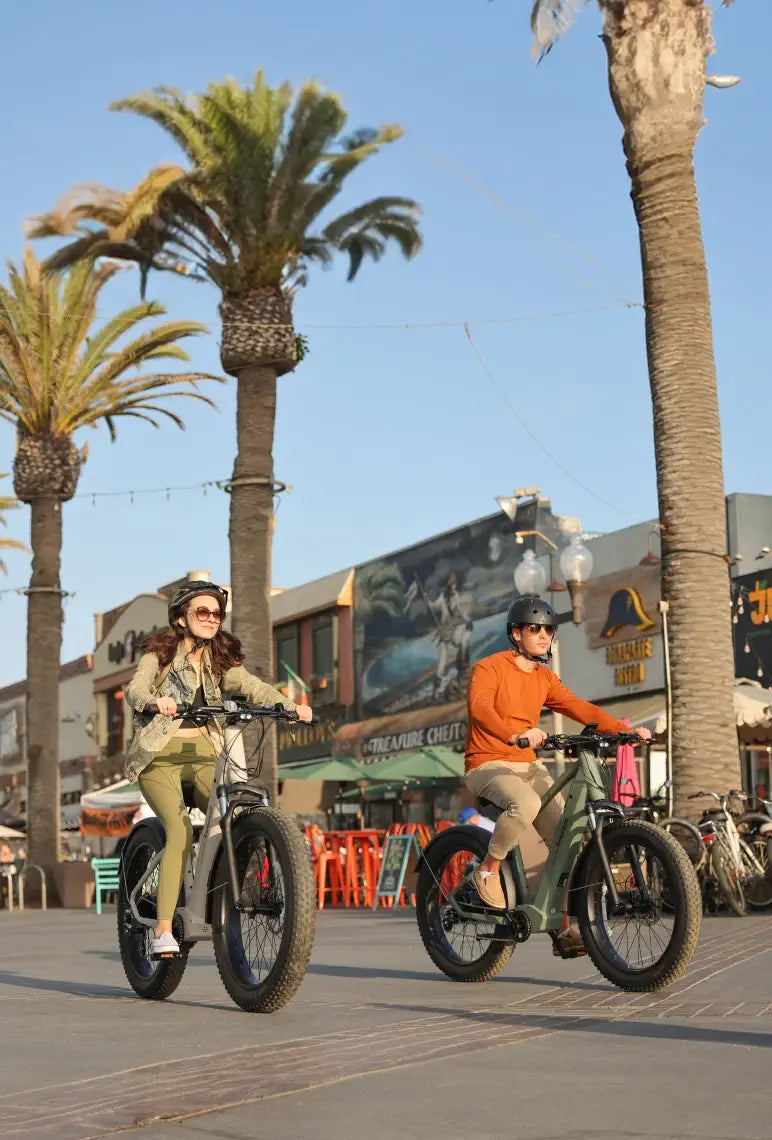 TWO IS BETTER THAN ONE
EXTRA $300 OFF FOR TWO EBIKES
Coupon Code: BUYTWO
PRICE MATCH GUARANTEE
We've launched our Cyber Monday Price Match Guarantee.
Starting 11/25/23, you can place your order now with confidence! You'll be getting all freebeat bikes at the lowest price during Cyber Monday promotion season - guaranteed.
LEARN MORE
Not Sure about Exercise Bike? Find the Perfect Fit!
COMPARE BIKES
*WHAT IS THE freebeat CYBER MONDAY PRICE MATCH GUARANTEE?
We guarantee the lowest price of the year on during Cyber Monday Sale. You can place your order now with confidence! If you see a lower price on freebeatfit.com on freebeat Lit Bike, Boom Bike or eBike from now through December 2nd, 2023, contact our team via customerservice@freebeatfit.com and we will refund you the difference!
Please note that we don't guarantee the price of an order placed using an off-site discount code.
ITEMS THAT DO NOT QUALIFY FOR THE freebeat CYBER MONDAY PRICE MATCH GUARANTEE
Purchases made after December 2nd, 2023.
Accessories purchased a la carte, independently of a Lit Bike, Boom Bike or eBike.
VIEW DETAILS
Why You Should Think About Buying an Indoor Stationary Bike
Indoor cycling bikes are all the rage for many reasons. They provide a quick and easy way to work out from the comfort of your home, reducing commute time so you can fit in your fitness whenever is convenient. Before investing in a stationary bike for your home workout space, you might be wondering: Is it worth it?
To that, we say yes. Here's why.
Getting in Shape and Losing Weight By Using Our Indoor Exercise Bike
First and foremost, the main reason for purchasing an exercise bike is to get in shape. Nowadays, especially with the rise of remote work, it's common to spend most of our days sitting in front of a computer. With a lifestyle that's mostly sedentary, it's even more important to focus on adding cardio to our routines to get in shape. The spin bikes from freebeat™ fit offer thousands of fun and engaging fitness classes to choose from, so you don't have to figure it out on your own. The combination of resistance and intensity you can incorporate into these classes is perfect for getting in shape. If weight loss is your goal, creating a diverse fitness plan with the classes offered using these indoor cycling bikes is easy. In addition to taking cycling classes, you can rotate the screen and use it for HIIT and strength training to create a well-rounded fitness routine.
Stationary Bikes That Are Low-impact and Safe for Your Knee
When choosing your workout routine, looking at all the factors is essential. To prevent injury and keep your body safe, you'll want to think about the impact of your workouts on your joints. Aside from sore muscles, you never want to do anything that causes physical pain, especially your knees. Luckily, riding an indoor stationary bike is a great option for a low-impact and safe workout. No matter your age or fitness level, you should be able to enjoy a smooth, pain-free, and fun ride.
Indoor Exercise Bikes That Offer Convenience
Whether you're a busy mom, a working professional, a busy working professional mom, or anything in between, you likely don't have as much time as you'd like to dedicate to your fitness routine. We've all got a lot on our plates these days, and the less time we can spend browsing apps for available fitness classes, sitting in traffic trying to make it to the gym, or just trying to decide where to start, the better.
A perk of getting a stationary bike is that you never have to leave your house. That cuts down on time, energy, and even outfits — who cares if your clothes match if no one can see you? Once you set your routine and have found your favorite classes on your spin bike, you can hop on and start riding whenever you have the time.
Getting an indoor cycling bike is worth it, especially if you order one from freebeat™ fit. You'll get access to all the classes, you'll love the modern, sleek design, and you'll get tons of unique features at an accessible price point. What's not to love?
VIEW DETAILS
1) Monthly payment for freebeat bike is based on 24 months at 0% APR and $0 down. Financing does not include the cost of freebeat all-access membership (approximately $39/mo). Subject to credit check and approval. In cases of partial approval, a down payment may be required. Offer subject to change at any time. Previous purchases are ineligible. See What is Klarna for details.freebeat membership ($39/mo) required to access full content on freebeat bikes.